The show is always well attended by poultry professionals looking for innovative ideas and new partners to work with. And, after the long hiatus, Eggbase are expecting record numbers of attendees and are excited to introduce visitors to their unique software, which continues to grow in scope and sophistication.
"I am picking up a real air of anticipation around this year's show. I think there is a huge pent-up demand for new ideas and innovations, especially around the hot topics of data and smart technologies, which give farmers a competitive edge. We will have a full team on our stand, and we are all excited to demonstrate the scope of our unique software, which is now in use on every continent."

Eggbase Founder, Anne Fleck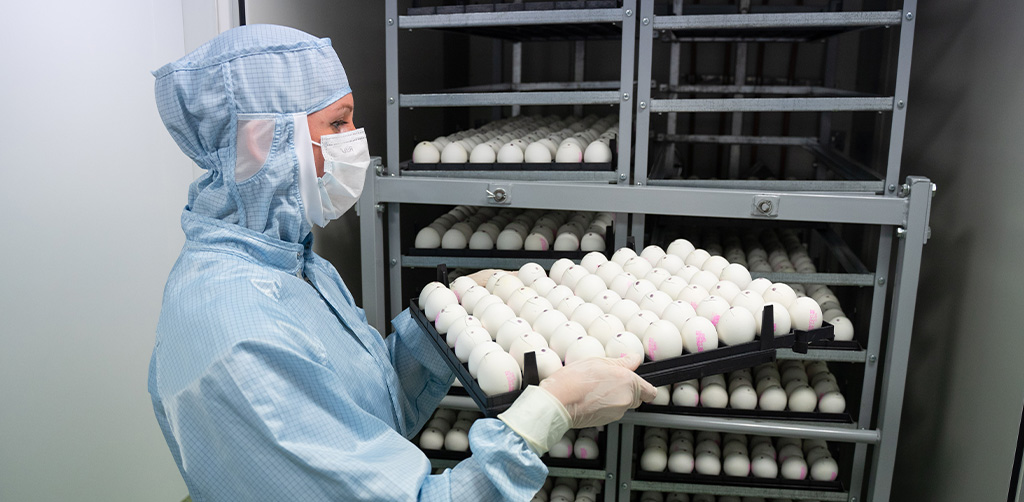 Software for parent stock and vaccine eggs to be launched at the pig and poultry show
With a significant proportion of UK producers, packers, and rearers using Eggbase's cloud-based software, a major new development to be launched at the show is Software for Parent Stock and Vaccine Eggs. It will track, record, and analyse data from females, males, and fertilised eggs destined for hatcheries and vaccine production. This new addition ensures that businesses at every part of the egg-laying cycle can benefit from data-driven insights, analysis, and benchmarking.
"We are sure time spent on our stand will stimulate visitors and dazzle them with our software and its potential. For people with a busy schedule, we are happy to make an appointment so we can be sure to provide a full, one on one session" adds Anne.
To power your poultry business with data, contact Eggbase today by calling 01539 766500 or emailing enquiries@52.56.164.151.